You Are Here: Mopar Information : Muscle Cars : Modern Mopars : Dodge Neon SRT4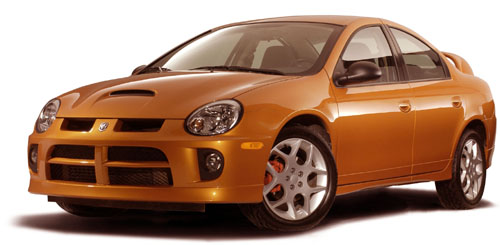 If "there's a little bit of Viper in every Dodge," the SRT-4 has it in spades: the attitude, the outrageousness—and a lot of the performance. Still second only to the Viper in quickness among the Dodge car lineup (0-60 mph in an estimated 5.8 seconds), SRT-4 continues to benefit from the engineers at the Chrysler Group's Street and Racing Technology (SRT).
General Dodge Neon SRT4 Information:
2005 Dodge Neon SRT4:
2004 Dodge Neon SRT4:
2003 Dodge Neon SRT4:
The Mopar related information found in this section is believed to be accurate. The 440magnum Network assumes no responsibility for errors or omissions in anything that is referenced by or linked to and from this site. This information is provided "as is" and was obtained from Chrysler Corporation, WWW, Books and other Reference Materials.
Source Of Information: Chrysler