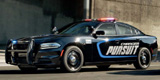 2021 Dodge Charger and Durango Pursuit Vehicles – Ordering is now open for the 2021 Pursuit vehicles, equipped with new transmissions and high-tech options designed to enhance officer safety, responsiveness and fuel efficiency.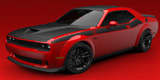 2021 Dodge Challenger R/T Scat Pack Shaker and T/A 392 – Now Available With Widebody Package brings more performance to the naturally aspirated 6.4-liter "392" HEMI lineup with the Challenger R/T Scat Pack Shaker and T/A 392.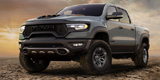 2021 Ram 1500 TRX Launch Edition – Orders for the 2021 TRX Launch Edition were filled in approximately three hours on Tues., Aug. 18. Only 702  of the 6.2-liter supercharged HEMI V-8 powered trucks were offered to U.S. buyers.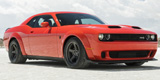 2020 Challenger SRT Super Stock – Powered by a 6.2-liter HEMI V-8 with a revised powertrain calibration that increases power output to 807 horsepower. Capable of 0-60 time of 3.25 seconds and a quarter-mile time of 10.5 seconds.