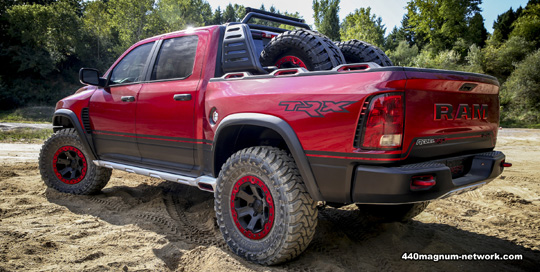 Axles
The Ram Rebel TRX concept uses a standard Ram 1500 front axle with an open differential and custom CV half-shafts to handle the wider track dimension. The spindles are moved forward to make room within the fender wells for massive 37-inch tires.
In the rear, a Dynatrac Pro 60 axle spools power through an electric, selectable locker to 35-spline, 1.5-inch axle shafts. When unlocked, the rear differential operates appropriately when traction is easily available, allowing left and right wheels to turn at different speeds for driving comfort. When locked, the differential forces equal power through both axle shafts and to the wheels.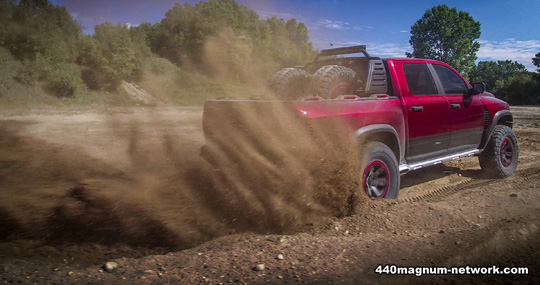 Available in all modes of operation, the locker commits both rear wheels to traction at the same speed, spreads the torque load and maximizes the tractive effort (power put to the ground) in full-throttle maneuvers.