You Are Here: Mopar Information : Production Numbers : 1970 Chrysler 300 Hurst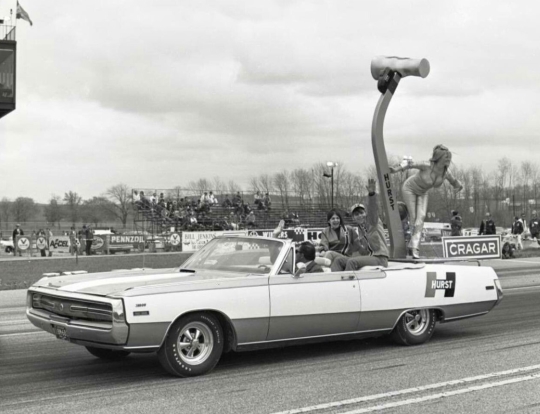 The exact number of 1970 Chrysler 300 Hurst Edition that were built vary according to several sources. Most agree that between 485 to 501 were built by Chrysler. At least 1 convertible was built and used as a promotional car by Hurst. The promotional vehicle featured a large Hurst shifter and a platform for Miss Hurst, Linda Vaughn, to stand on.
More information on the Chrysler 300 Hurst Edition.
Own a 1970 Chrysler 300 Hurst? Get it featured on our network. Click here to submit your Mopar!