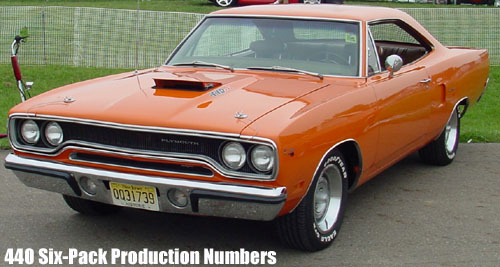 1972

Total

Dodge Charger Rallye – 2 door hardtop
2*
Plymouth Road Runner GTX – 2 door hardtop
1*

Total 1972 Production:

3*

* Known to Exist
(Transmission break down information unavailable.)
This information is provided "as is" and is for information purposes only. This production information is believed to be accurate the 440magnum Mopar Enthusiast Network makes no guarantees on the accuracy of this information. This information was obtained from the www, Books and other Reference Materials.