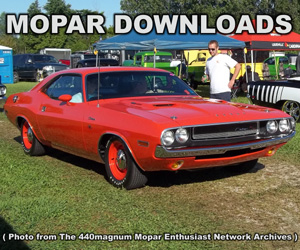 Mopar Downloads : Home

3D Logos
Our collection of free Chrysler, Dodge, Plymouth and Mopar related 3D Animated Logos.
To download an animation to your local computer, choose the Mopar related logo you want then right click and select "Save Picture As".

Animated Mopar Logos:




Animated Dodge, RAM and Plymouth Logos:





Animated Mopar Engine Logos:









Animated Mopar Car Logos: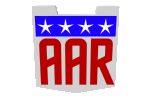 Please Note: These animations were created by Paul Cassar, and are used with permission. They are NOT the property of the 440magnum Mopar Enthusiast Network. These animations may not be posted to other websites for download without permission from the owner. All trademarks or registered trademarks mentioned are the property of their respective owners. By downloading these free animations you agree to abide by these terms. These animations are provided "as is".