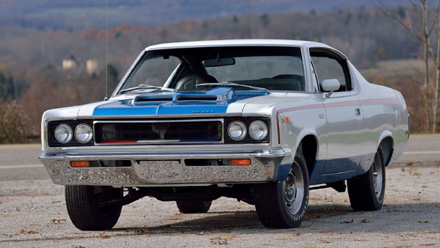 You are here: Mopar Directory : AMC : Rebel
Welcome to our AMC Rebel Directory! A comprehensive list of Links to personal and business web sites devoted to American Motors Corporation (AMC) Rebel vehicles. A mid size car produced from 1967 through 1970.

AMC Rebel – Wikipedia – The AMC Rebel (known as the Rambler Rebel in 1967) is a midsized car produced by American Motors Corporation (AMC) from 1967 to 1970. It replaced the Rambler Classic. A high-performance, low-priced muscle car version was produced in 1970, the Machine, that is most recognized in its flamboyant white, red, and blue trim.