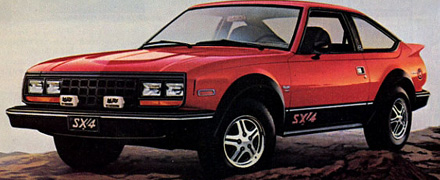 You are here: Mopar Directory : AMC : Eagle
Welcome to our AMC Eagle Directory! A comprehensive list of Links to personal and business web sites devoted to American Motors Corporation Eagle vehicles. The Eagle was a compact four-wheel drive vehicle produced from 1980 to 1987 by American Motors and later (1978) by the Chrysler Chrysler Corporation.

AMC Eagle – Wikipedia – The AMC Eagle is a compact four-wheel drive passenger vehicle manufactured and marketed by American Motors Corporation (AMC) model years 1980 to 1988.